Commercial Kitchens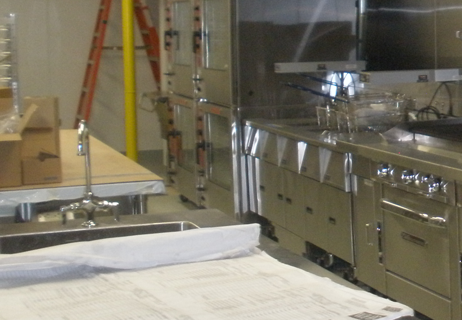 Miller Electric Company Inc. is a full-service cooking equipment repair company. We offer a professional team of experts dedicated to troubleshooting and repairing any problems you are having with your cooking equipment. We provide top quality parts and materials at a value that can't be beaten. Miller Electric Company makes every job and every customer our priority, which is why we guarantee customer satisfaction with everything we do.
Our Commercial Kitchen Services Include:
Food Service Equipment Repair
Commercial Kitchens
Institutional Food Service
Restaurant Equipment (All Makes and Models)
Ovens
Ranges
Fryers
Grills
Dish Machines
Boosters
Steamers
Warmers
Proofers
And all other "Hot Side" gas or electric equipment.
If you are having equipment problems in your commercial kitchen, or require general maintenance, give us a call 414-265-2521 or fill out our contact form.