Electrical Wiring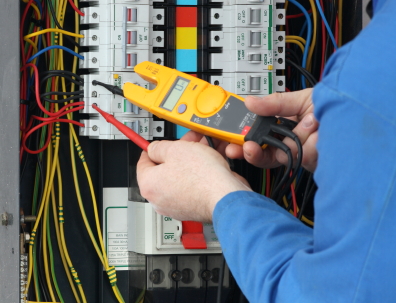 Providing Commercial Electrical Services for clients and engineers throughout SE Wisconsin. Miller Electric is a full service, licensed & bonded, commercial & industrial, electrical contractor. We are committed to providing value and quality to our customers through communication, teamwork, and effective project management. Miller Electric has the capability, experience, and project portfolio to earn the respect of even the most demanding clients. Our focus on honest service and reliable craftsmanship has made our repeat customer base a substantial part of our business. The confidence that the job will be done right brings our customers back. We deliver quality work, on time, and on-budget.
Our commercial and industrial capabilities include:
New Electrical Systems
New Construction and Installation
Upgrades, Renovations, and Expansion
Alterations
Power Wiring
Control Wiring
Generators and UPS System
Maintenance
Trouble Shooting, Testing, and Repair
Emergency Service
Facilities Maintenance
Bucket Truck
Premises Lighting
Pole Lighting Repair/Install
Lighting Design Install
We make these projects a reality utilizing licensed Master Electricians and certified support staff. Safety is a priority on all of our projects.
If you are having electrical problems at your commercial property, or require general maintenance, give us a call 414-265-2521 or fill out our contact form.